Sage 50 Peachtree 2021 & 2020 : Network Infrastructure
Network Consulting, Design, Implementation and Support


Reliability:
At Network Infrastructure Technology, we believe the customer comes first. Our dedicated professionals and skilled computer networking technical support team are ready to customize computer network systems to accommodate all of your Information Technology needs 24 hours a day, 7 days a week.




Our Professional's growing list of stellar references is a testament to our customer service, problem-solving skills, and forward thinking. Because we utilize only proven, superior products to develop state-of-the-art computer network systems, we can maintain your IT platform so your business runs smoothly, efficiently, and profitably. Our excellent computer network installation and support team minimizes the need for ongoing service, and our relentless pursuit of customer satisfaction means that we provide only the best computer networking solutions for our valued clientele in Kong Kong.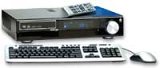 Network Implementation:
As systems integrators, our hardware support department implements and services everything we supply. Our staff will guide you through the various implementation stages of your Local Area Network:




Thorough site survey and needs analysis



Network design



Implementation plan



Develop and integrate various systems into a single unit


Business Consulting and Design
Peachtree : Sage 50 network professionals have decades of experience developing secure, reliable communications infrastructures for local and international business needs. An intimate knowledge of network hardware built over hundreds of implementations ensures that you have the right system for your organization, including:




Local Area Networks (LAN) and Wide Area Networks (WAN)



System integration



Security solutions



Managed Services, monitoring and maintenance



Internet applications and remote connectivity