Peachtree : Sage 50 Professionals

Our success is based on our quality strategy, vision, endlessly hardworking team and the ultimate thing is customer satisfaction. Our mission is to find solutions to our clients business requirements. Our technical team is capable of working with leading technology products in the industry and can deliver efficient solutions for our clients business needsBusiness Solutions .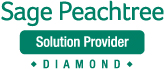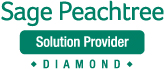 We provide our clients with quality business solutions to fulfill their business needs. Our business solutions include Peachtree : Sage 50 accounting, manufacturing distribution, nonprofit, Sage accounting software, Sage payroll software, CRM applications from FrontRange solutions, various types of accounting and payroll softwares Peachtree : Sage 50 Accounting Peachtree : Sage 50 Professionals can fulfill your business needs.

.